Welcome to NOVA!
Thank you for choosing NOVA!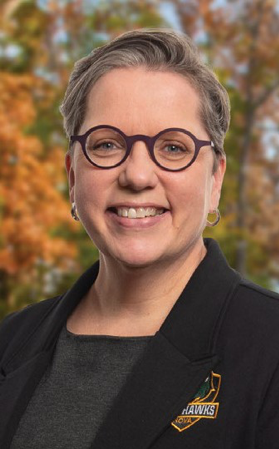 More than 70,000 students this year are discovering that NOVA has exactly what they're looking for to meet their educational needs.
The high quality of NOVA's offerings is well known:
Our classes feature up-to-date technology and course content to prepare you for today's competitive job market;
We also offer courses that will transfer to colleges all over Virginia and the nation. In fact, NOVA has guaranteed admission agreements with more than 40 colleges and universities for students who meet specific requirements.
NOVA's excellence is delivered by a devoted faculty who loves teaching and really cares about the success of every student, and a staff who works hard to make sure you have what you need to accomplish your goals.
At NOVA, you'll find students with diverse backgrounds and views who will enrich your educational experience.
As if that weren't enough, NOVA offers the most affordable education in the area, so that with planning, you can still transfer to the university of your choice when you graduate with an A.A. or A.S. degree. Other programs prepare graduates for great jobs.
We are delighted to welcome you-and look forward to serving you.
Anne M. Kress, President
Northern Virginia Community College
NOVA's Mission
With commitment to the principles of access, opportunity, student success and excellence, the mission of Northern Virginia Community College is to deliver world-class, in-person and online, post-secondary teaching, learning and workforce development to ensure our region and the Commonwealth of Virginia have an educated population and globally competitive workforce.
Accreditation
Northern Virginia Community College is accredited by the Southern Association of Colleges and Schools Commission on Colleges (SACSCOC) to award the associate degree. Questions about the accreditation of Northern Virginia Community College may be directed in writing to the Southern Association of Colleges and Schools Commission on Colleges at 1866 Southern Lane, Decatur, Georgia 30033-4097, by calling (404) 679-4500, or by using information available on SACSCOC's website.
For other information about the College, please contact NOVA's Administrative Offices, 4001 Wakefield Chapel Road, Annandale, Virginia 22003 (703-323-3000). Curricula of the College are approved by the College Board and by the State Board. The two-year associate degree programs are also approved by the State Council of Higher Education for Virginia (SCHEV).
Equal Employment Opportunity/Affirmative Action
Northern Virginia Community College does not discriminate on the basis of race, sex (including pregnancy), color, national origin, religion, sexual orientation, gender identity, age, political affiliation, family medical history or genetic information, disability, or veteran status in its programs and activities. Inquiries regarding the non-discrimination policy may be addressed to:  Office of Fair Practices, 7630 Little River Turnpike, Ste. 301, Annandale, VA 22003, (703) 323-3284, eo@nvcc.edu